I've tried a few different scrubs, including C.O. Bigelow Gentle Lip Scrub and Lush Bubblegum Lip Scrub. C.O. Bigelow was tolerable, but virtually ineffective, while Lush was just...gross. It was completely dried out and smelled atrocious. Sara Happ feels nice, smells nice and most importantly, it works really well.
Comes in a cute little tub (30ml/1oz).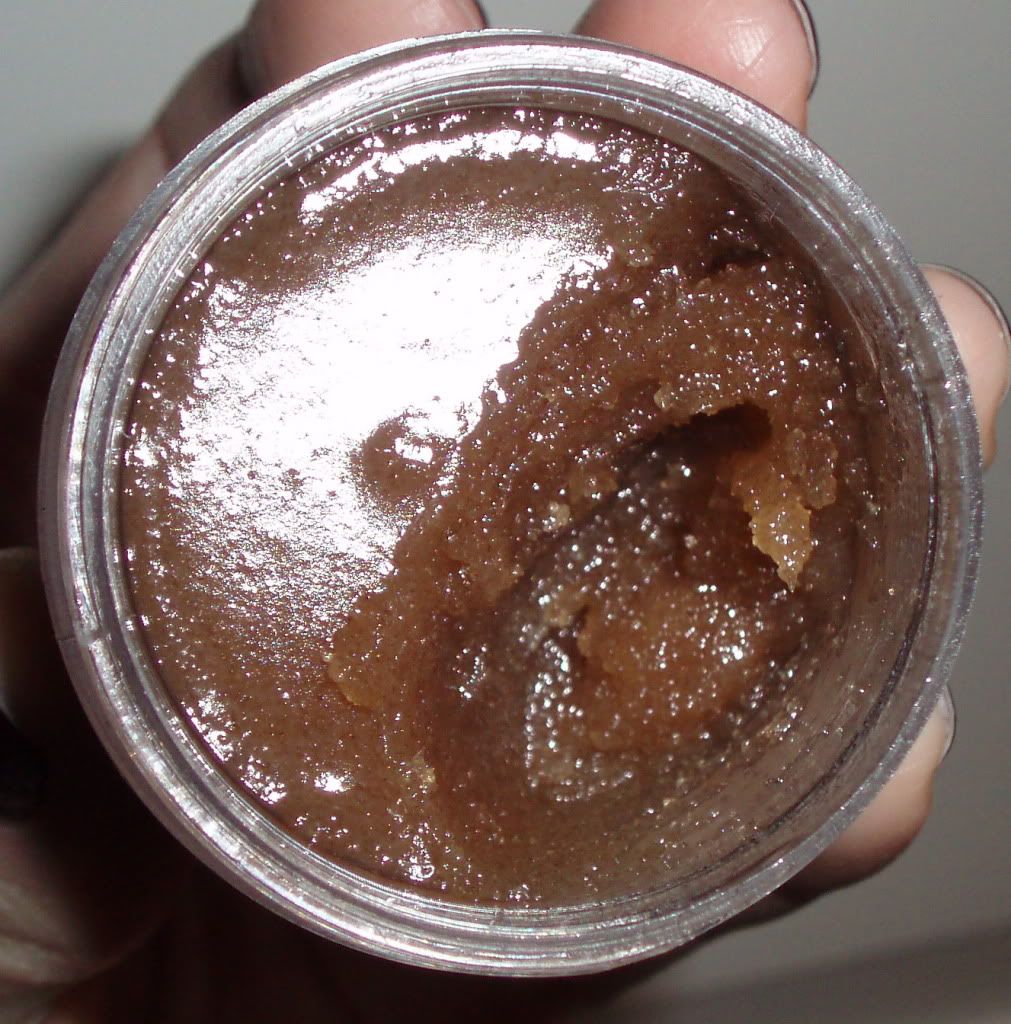 Gives you an idea of the texture and size of the granules.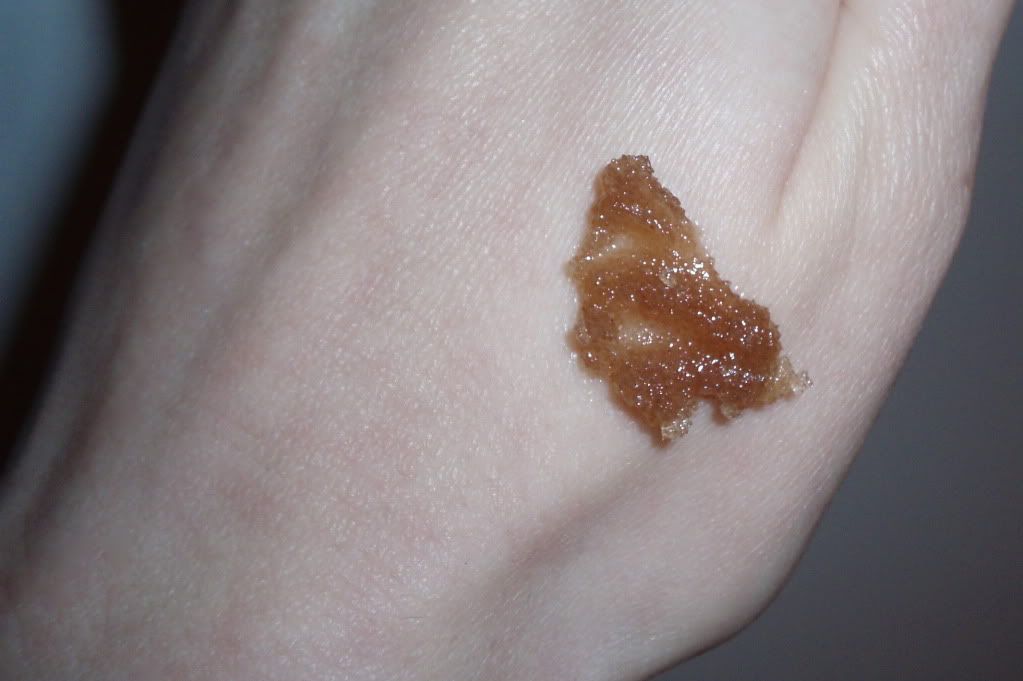 Blob of it on my hand.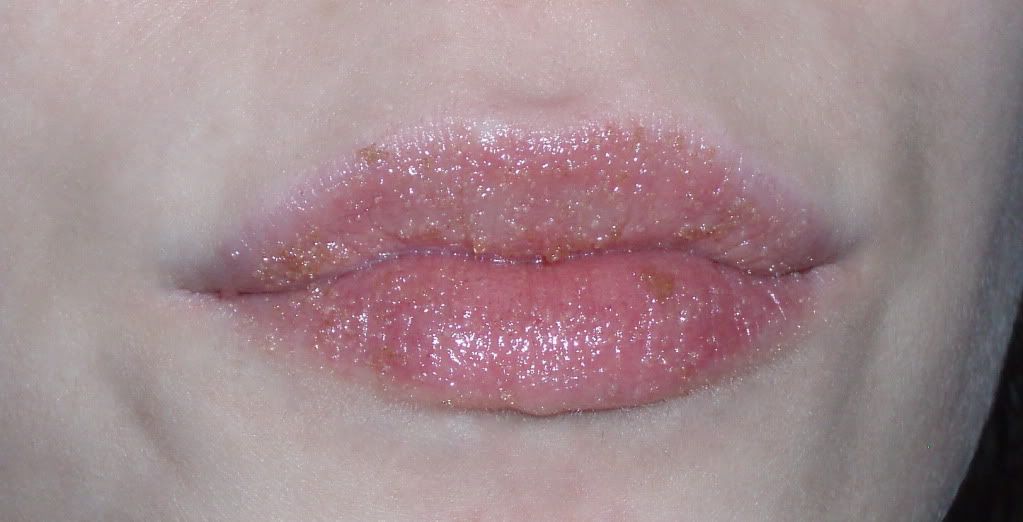 You can see that the product adheres to the lips.
I'm assuming a lot of people think that "a scrub is a scrub", and actually, I would have agreed...before. However, after trial and error, I can confidently say that this is a superior product to the majority out on the market. The consistency of the base (petrolatum and various oils, including grape seed and jojoba seed oil) and the size and shape of the sugar granules make it so the product glides over the lips without tearing them up. Some of the drier scrubs like Lush (blech) are just pots of dry, scented sugar. There's no glidage...no substance to keep the scrub on the lips. It falls right off and into the sink... or wherever else you're applying it. On the opposite end, I felt that C.O. Bigelow's Gentle Lip Scrub was too liquid and weak. No matter how vigorously I worked the product into the lip, nothing really happened. Not to mention C.O. Bigelow only sells a mint scented/flavored scrub, and I really hate mint anything. Mint + me = not friends.
Sara Happ makes amazing scents/flavors for her scrubs, including Almond Creme, Brown Sugar, Vanilla Bean, Cocoa, Creme Brulee, Cinnamon Sugar and Peppermint. After I finish up my Vanilla Bean, I'm either going to try the Almond Creme or perhaps the Creme Brulee.
xxx ~R