This is one of those lipsticks that you wear when you're in a mood. It feels very Spring/Summery, although I don't necessarily subscribe to the notion that certain shades of makeup go with certain seasons. Anyway...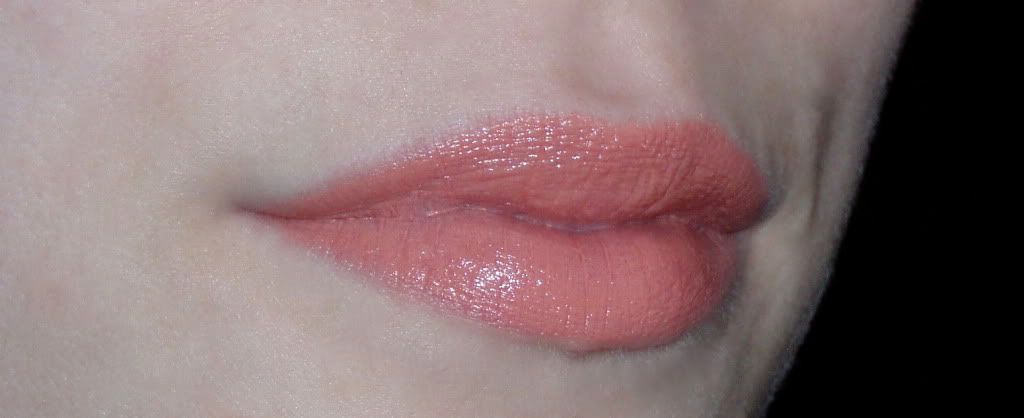 144 Silky Apricot is very appropriately named. It's a light-medium, peachy apricot color, with a pastel twist. It's the sort of color that would probably look best on light to medium skin tones, due to the pastel factor. This is the type of shade that I would accompany with a shimmery pink gloss, as it makes it a tad more wearable/less avant-garde. Can lipstick be avant-garde? Maybe I don't know what I'm talking about, but that's okay. Wouldn't be the first time.
Since this range of lipstick has been discontinued, the first dupe that comes to mind is YSL
Rouge Volupte 30 Faubourg Peach
. The difference between the two is pretty marginal, with Faubourg Peach being slightly more pink-toned. Maybe even something like MAC Ravishing would be similar, but don't quote me on that.
xxx ~R