I've waited literal months to get my hands on this lipstick. For whatever reason(s), YSL chose to release the new Rouge Pur Couture shades to the U.S. much, much later than the rest of the planet. They're lucky that I'm a very forgiving addict. Moving along...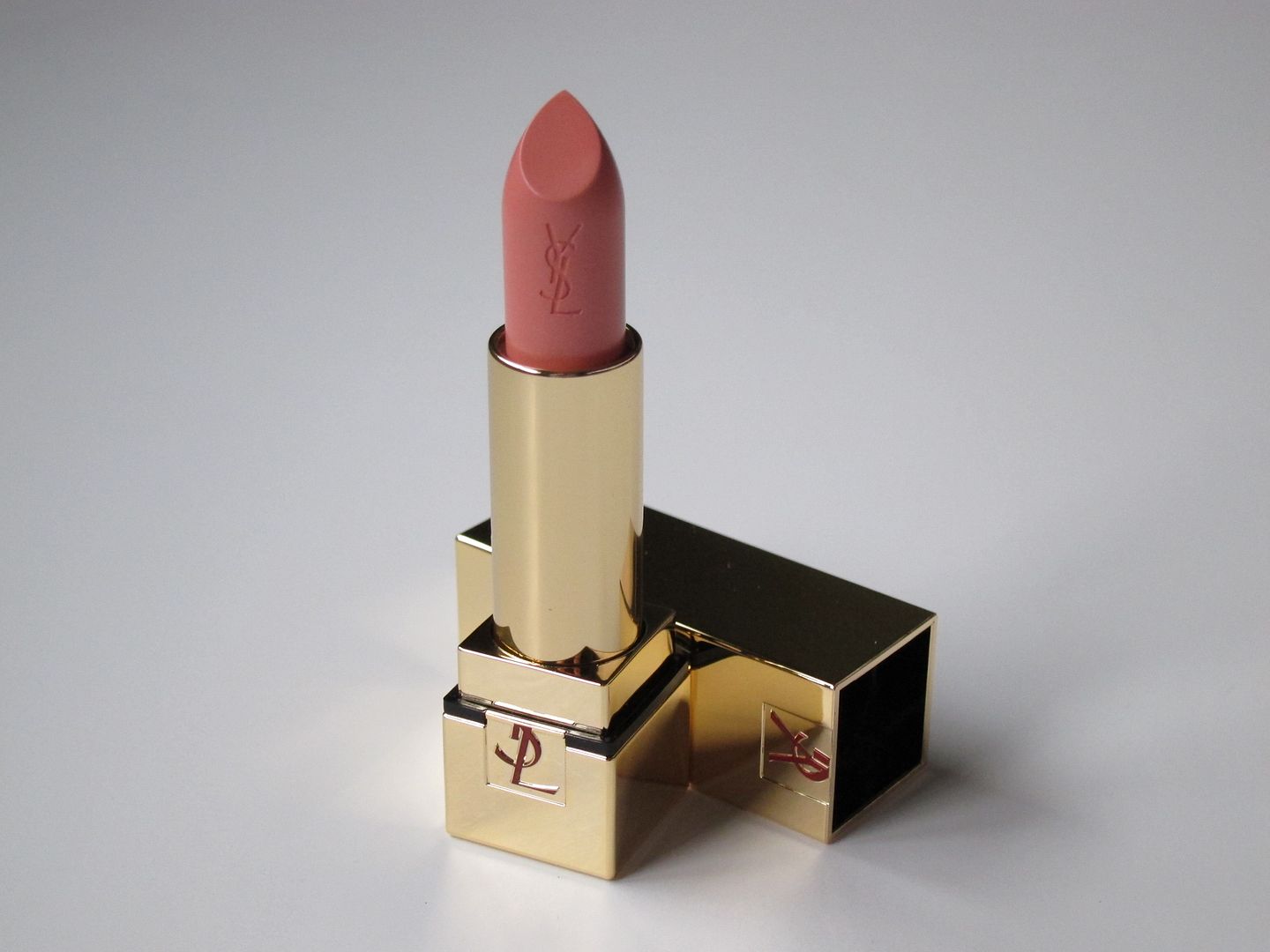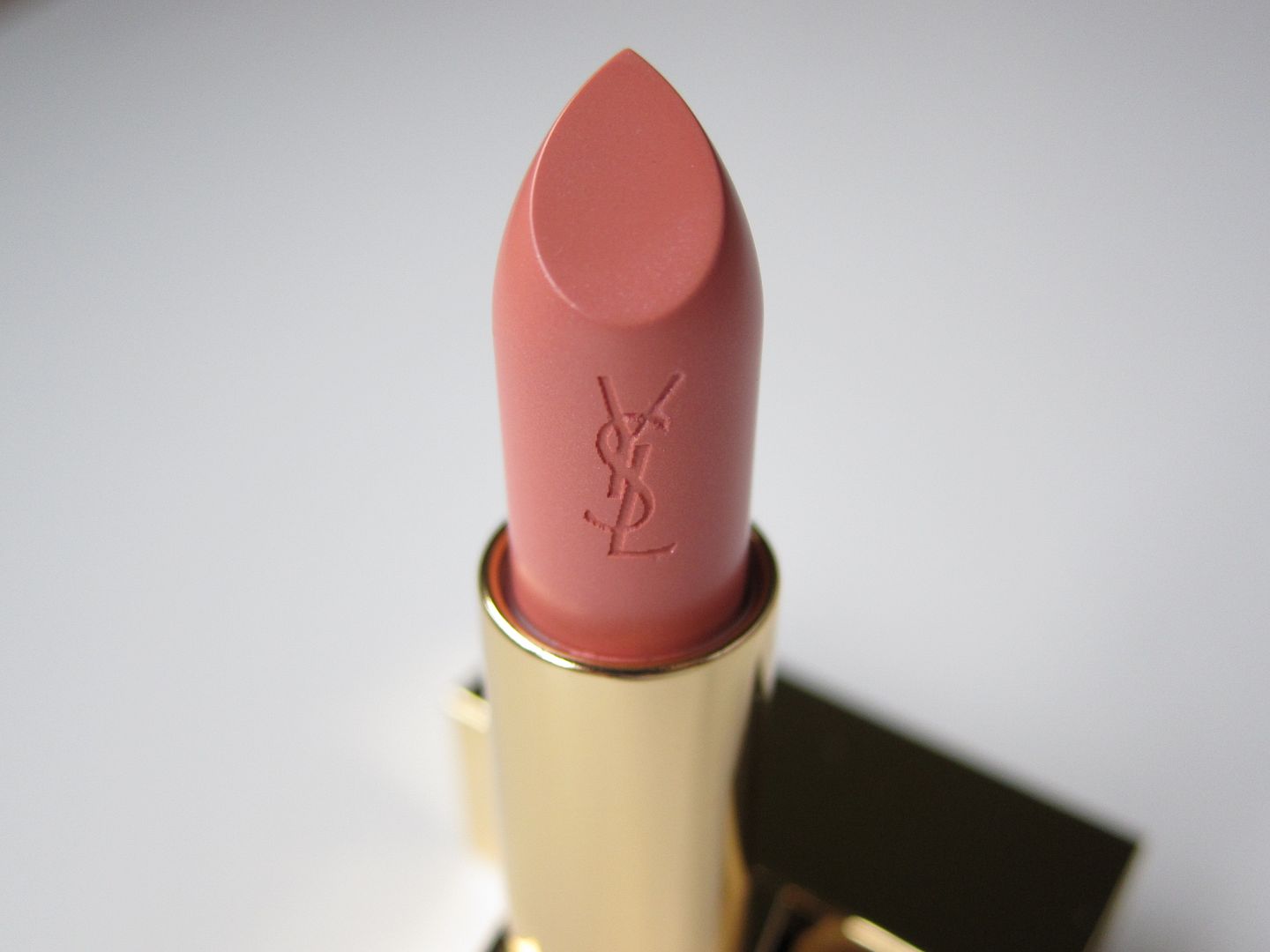 I would describe 24 Blond Ingenu as a pinky-peach nude with a tasteful/subtle infusion of micro-shimmer. It looks a wee bit darker in the tube than it applies. The shimmer in this lipstick is so finely distributed that it doesn't look frosty or shimmery. It has more of an illuminating glow-like effect on the lips.
I absolutely love this lipstick. I can say that, in all sincerity, it was well worth the wait. And, this is coming from someone who *despises* waiting for things, mostly lipstick. Regardless, I feel this particular shade is one of the best "nudes" that I've come across in a while. I feel like YSL brought this shade out as a replacement for the cult favorite
Rouge Pur 148 Tea Rose
. As much as I love Tea Rose, I think 24 Blond Ingenu is a definite upgrade.
There's something about the micro-shimmer infusion that makes this shade 1) more interesting and 2) more flattering on a wider range of skin tones. Tea Rose can come across more stark, just by the nature of the finish. I've seen 24 Blond Ingenu on an NW-20/25, and it looked amazing. I feel relatively confident saying that NC/NW-30/35s would still enjoy the shade. You be the judge.
xxx ~R